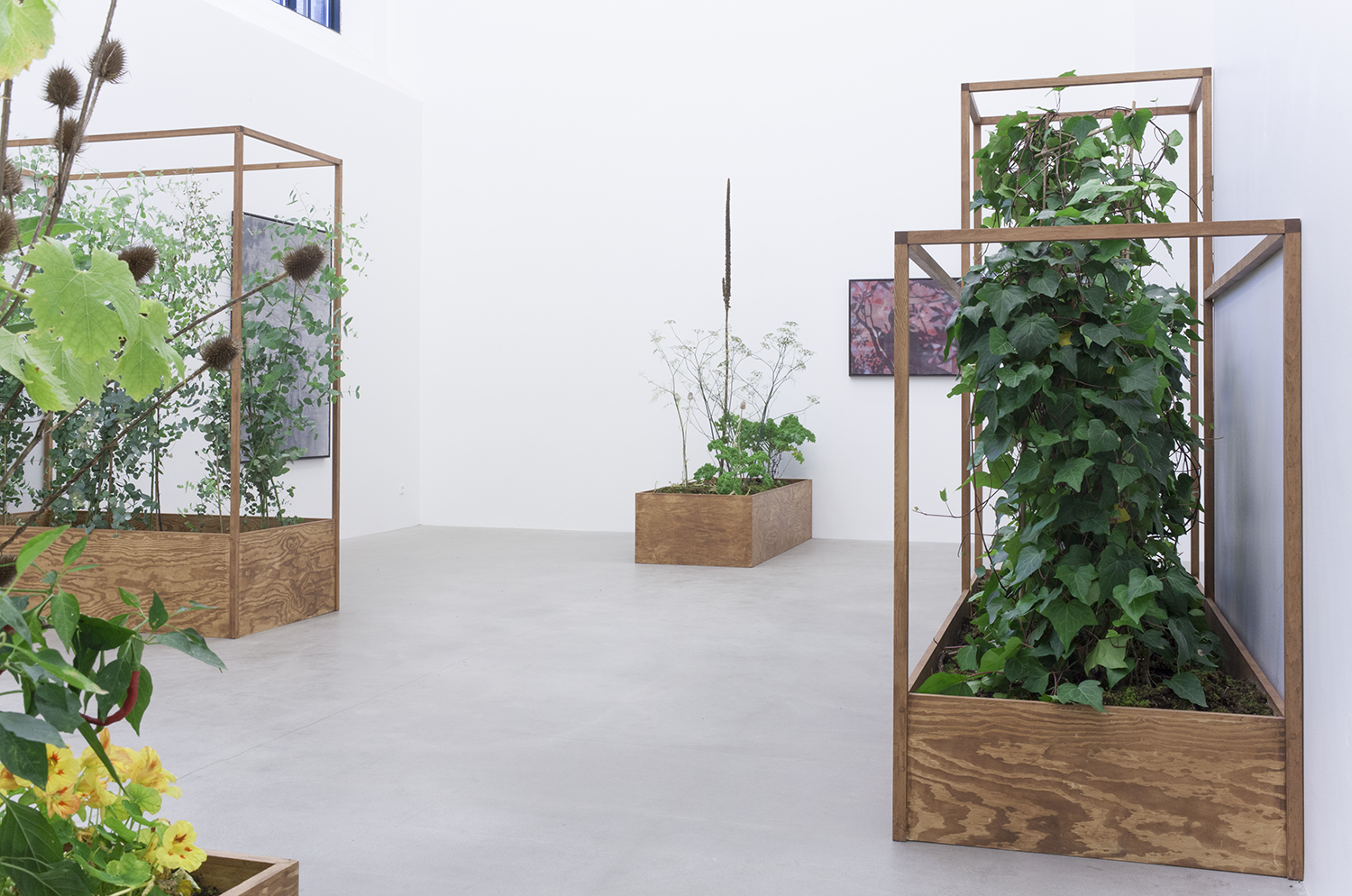 Face of Another is an encounter in the making; a meeting between the artist and former as well as present users of the Gallo nursery at The Aarhus Psychiatric Hospital; a reunion of sensitivities in which it is of little importance who is who. The nursery is a free space where the psychiatric patient may create something of his or her own accord regardless of that person's illness. This has a down to earth therapeutic impact, allowing for meaning in a daily round often marked by darkness and distortion.
The growths in this installation were cultivated by Albert Grøndahl and the users of the nursery who are thus represented indirectly by way of the products of their care. The exhibition represents a social context where introspection and the contemplation of nature come together. Nature, mind and soil release an exchange between the tangible and the universal. Stories grow out of the installation as the visitor has the impression of returning to nature, the exuberance of the greenery shaping an opportunity for contact and empathy.
The stages of the exhibition engage the observations, memories and imaginations of patients, visitors and the artist alike. The installation is accompanied by works with a fictionalized, anthropological approach in which photographic emulsion is applied to silver, gold or pigmented canvas alternately. Leaving the vegetable kingdom one enters a mineral world, passing from cultivated nature to the artifice of representation. These works constitute yet another encounter as the receding references of the motives surrender to pure color and return to the primeval state of metals; a last phase in the cycle of nature and consciousness.
Untitled, pigments, liquid processed emulsion on canvas, 2017, 150 x 107 cm
The day the hospital priest retired, swallows seen on the old ceiling of the ceremonial hall, liquid processed emulsion on leaf silver, 2017, 78 x 58 cm
Untitled, pigments, liquid processed emulsion on canvas, 2017, 67 x 94 cm
Hebe, liquid processed emulsion on leaf silver, 2017, 133 x 94 cm
Syringa vulgaris l (Lilac), pigments, liquid processed emulsion on canvas, 2017, 78 x 58 cm
Syringa vulgaris ll (Lilac), pigments, liquid processed emulsion on canvas, 2017, 104 x 72 cm
Self-constructed glasses, liquid processed emulsion on leaf silver, 2017, 155 x 114 cm
We entered a large hall, different kinds of people. All appearing at this specific place in various hours. We were free and we were seeking the same inquiry: What is behind the curtain? liquid processed emulsion on leaf gold, 2017, 145 x 188 cm